Eigenlijk willen we een moestuin, maar er het komt er maar niets van… Dit weekend zijn we er plots ingevlogen. Want als we een permacultuur moestuin willen voor volgend jaar moet er NU het "bed" ervoor gemaakt worden.
Ons erste moestuin (ca 9 x 1.5 m) is in de maak. (Ons "groentenbed" noem ik dit). Hebben we alles goed voorbereid? Misschien niet.perfect maar we beginnen er ook niet volledig blind aan…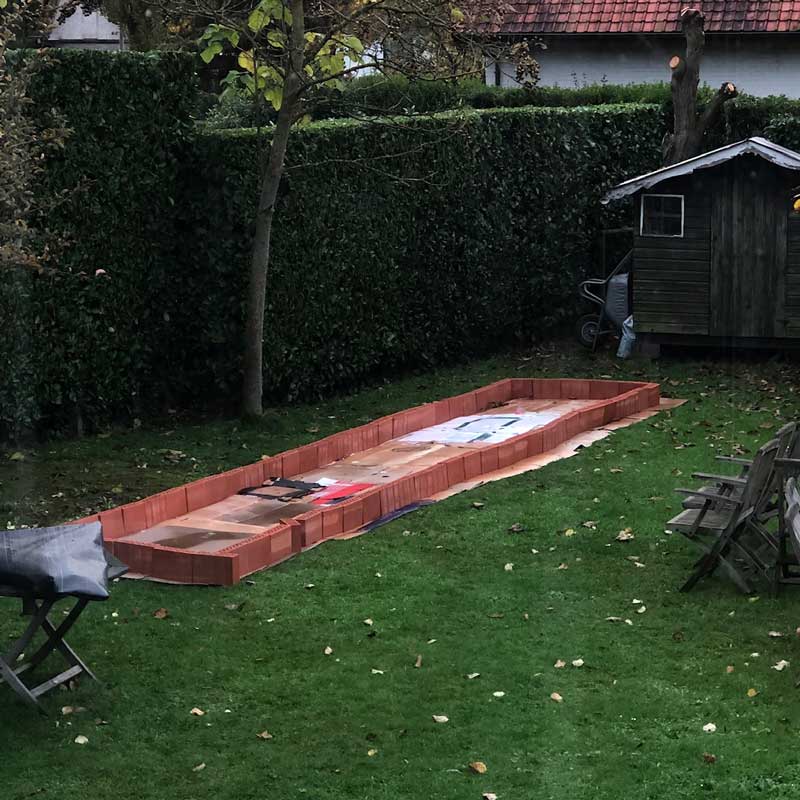 Het groentenbed
Een dikke laag onbehandelde karton en een hoop bakstenen, so ver zijn we gisteren geraakt Waarom een bakstenen rand? Omdat we een automatische grasmaaier hebben. Hij zou zonder deze rand gewoon op het groentenbed rijden en daar dan een ravage veroorzaken….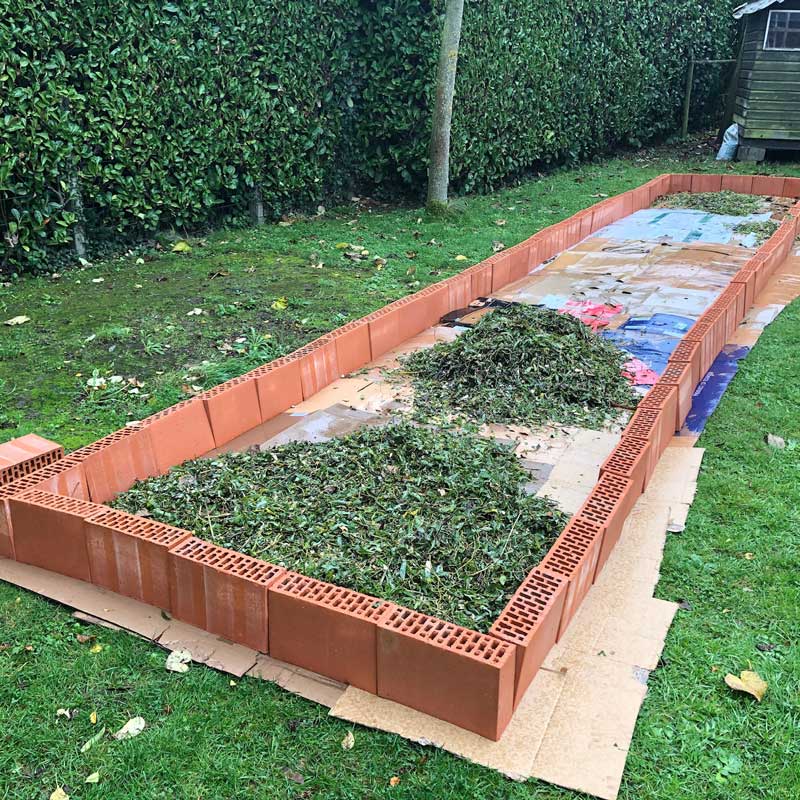 Houtsnippers
De houtsnippers (met loof) zijn snoeiafval van een grote wilg. We hadden er genoeg van om er een dikke laag op het karton te leggen. Ik was een beetje onzeker of het wel OK is dat er zo veel loof tussen zit, maar de grote hoop van de versnipperde wilgentakken in onze tuin was al aan het fermenteren, dus ben ik er nu toch gerust in.
Paardenmest
Op de houtsnipper/loof laag volgt een dikke laag paardenmest.
Gelukkig was deze al voorgefermenteerd, dus we hadden geen geuroverlast 🙂
In het voorjaar komt daar nog een laag kompost op uit onze 2 composttonnen.
En na het planten komt nog een laag mulch / schors.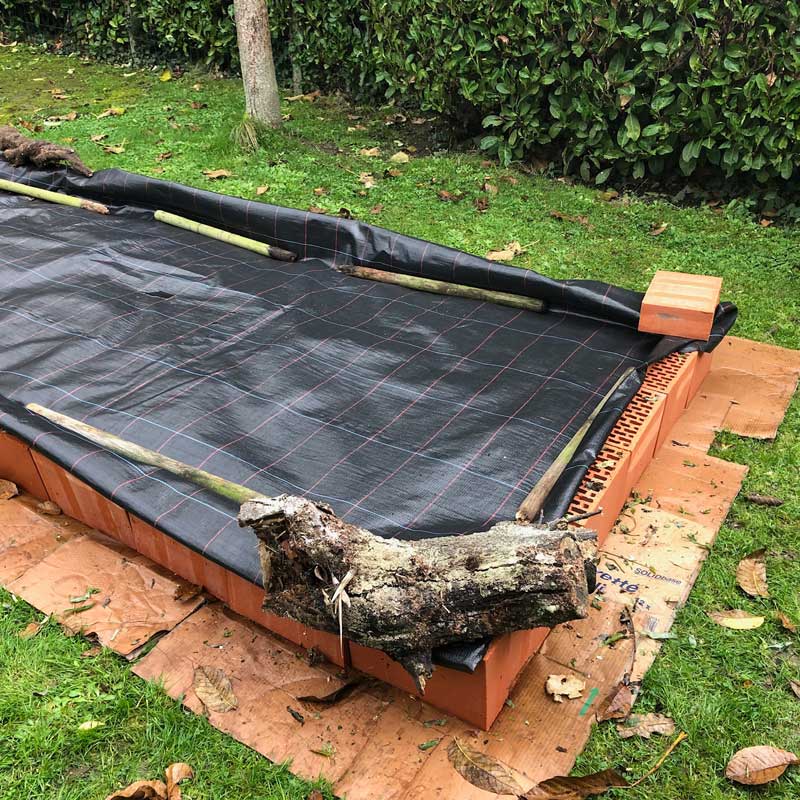 Doek
We kochten zwart doek (waaronder onze "groentenbedlasangne" kan "fermenteren") maar niets om het te bevestigen. Toch moeten we op een of andere manier moeten we verhinderen dat het doek wegwaait! En zo kwam hebben we de randen bezwaard met wat hout.